Piano music is known to induce sweet dreaming, it has a relaxing effect and helps you meditate if you like to pursue this interest. Meditation music is very important, especially for beginners, since it helps people to ease into the habit of emptying out our minds.
Instrumental Music for Relaxation
Listening to an instrumental is one of the best options to relax quicker. There are no words that are distracting you and there isn't any distraction that would bring your mind into thinking, rather than relax.
Some people like to use the piano as a center of focus since relaxing classical music is known to be the "focus music". It has a steady, slow flow that is great at inducing a relaxed state.
However, there are many people out there that don't understand the concept of meditation and they simply cannot ease into it. They use these vibes to sleep music. Before sleeping, many people do belly breathing, reading or some sort of mental relaxation. We all have to kind of shut off at the end of each day since we were all rushed up the whole day doing our chores and things we have to.
Music for Memory
Those who have to study know that sometimes it is very hard to maintain focused and we have previously said that instrumental music helps a lot. But, did you know that piano sounds are also super convenient as music for memory? It will help you connect all of the info together into a mind map that will peacefully settle in your brain.
We have prepared a special video for you which benefits to all purposes mentioned above: sleep, meditation, relaxation, reading, memorizing and so on. In the end, all of these just need some meditation music for positive energy, and you're all good to go, if only you believe so!
Positive Energy Music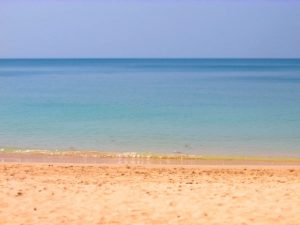 You can check this video out and let us know do you like our idea. What we decided to focus on this time is: the ocean. Water sounds relax people because we often tie them to some really happy memories: a vacation, childhood happiness, perhaps even some people. This is pure positive energy music meant for those who enjoy positive energy meditation, no matter through which action. You can meditate while sleeping too!
When you open up the video, your chakras will be provided with half an hour of beautiful piano music, but many more senses will be triggered. You will be hypnotized by the wonderful nature video we have specially selected for you, looking at the sandy shore being covered and uncovered with flowing water, beautiful waves at a warm beach.
This is a great option for those who don't feel comfortable closing their eyes while meditating or relaxing. This way you have something to glance at and it won't disrupt your inner peace.
Let all of your senses flow into this magical state of nirvana. Try to remember all of the good times you have had at the sea, by the ocean or by your favorite river. Water is one of the main elements of life and through this element you can achieve connection with nature and life itself.
Finally feel better
You will surely feel much better if you let the memories take over. Sometimes we meditate about the past to relax now and prepare for the future.
Please let us know do you like the video, did you feel the music in your soul and has your mind reached peace we all desperately need in these busy times.
Share that moment with others who reached their inner peace, making everyday chores so much easier now.
Mahatma
for Meditation-music.net